It's the beginning of the new year and we have all been in organization mode. I've even told you of a couple organization projects I've taken on.
The one thing that I never really get organized are my favorites or bookmarks online. I see tons of things every day that I want to bookmark and come back to but I lose track of them so easily that I rarely ever get back to investigate them more thoroughly. I know I'm missing out on so much good stuff, too!
Let me introduce you to
clipix
! This is a fabulous new way to organize your bookmarks, let me tell you.
I can now drag a bookmark called the "Clip" button to my bookmarks bar and whenever I'm online and see something that I want to come back to I click the "Clip" button to put it in clipix where I can come back later to see it.
You can make clipboards for virtually anything you want. Articles you want to read, ideas you want to save, gadgets you are interested in investigating more...basically anything you can imagine, you can have a clipboard for.
You organize and control them and also decide who can see them. Perhaps one of the best things is something called a Syncboard. You then can clip collaberatively with your friends and family. If you are working on a project together you can clip things throughout the day that you want them to see and vice versa. Whatever you clip will show up real time for them to see.
This is going to be awesome for my mom and I, especially, as we collaberate on a large project later this year! We will be finding and wanting to share ideas and will probably have several Syncboards going at once.
While playing around on the site I decided to make a clipboard for some gadgets that I would love to have.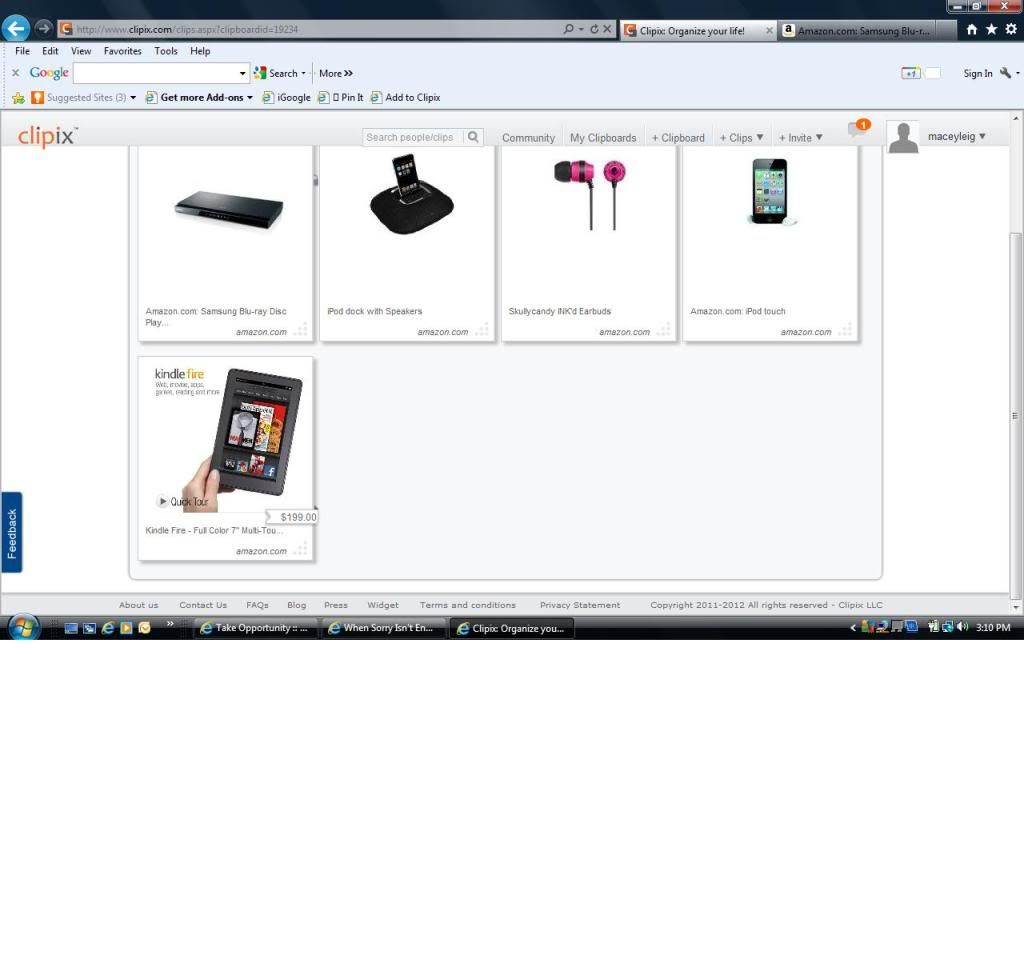 What this
to get the basics and see what you can do!
Seriously, you guys, you will get addicted!!! You have to try this out. Go. Do it!
And let me know what you would use it for...books, movies, music, things you want??
Tell me! I'm nosy.
Promoted Post