Have you all seen those awesome yarn covered letters? Like this:
As always, I see them and then tuck them away in the back of my mind as something I want to do. Eventually. Sometimes I get around to it and sometimes I don't.
Today I decided I was going to make my own yarn letters. I don't have the papier mache letters that are 3D like the ones above...but, I do have cardboard.
And I have a butt load of yarn so this can't be that hard to recreate! Sorta.
I don't have many Valentine's decorations so why not use some pinkish yarn I've had for a million years and make something?
And this is what you get: My wonky yarn covered letters. Yep. Wonky. I love wonky! It's my signature, ya know.
My materials list:
Yarn.
Cardboard.
Tape.
Scissors.
I cut out some letters free hand.
Then I started wrapping to beat the band! Okay, I wrapped, didn't like the way it was going on the corners, pulled it all out, re-wrapped, blah blah blah.
The trick is that you have to have more than one layer of yarn in most places. You wrap one way so that you can cover all the edges, the the opposite way to make sure all the corners are covered. You can see in the pictures the different directions that I wrapped.
mid wrap
You also need to secure the loose pieces of yarn in the back with tape. I'm sure you could use hot glue or something, but tape was faster and easier for me.
And this is what you get when you're all finished:
I like em. A lot.
Or...dare I say...
love
?
Cheesy, right?
I think I'll link this up with IA and Shawn today!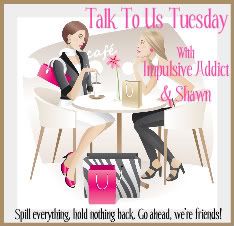 And...